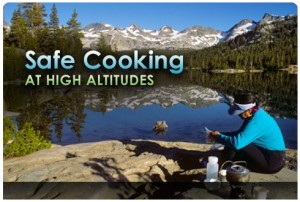 You Can Brew High Altitude Coffee with a Keurig Brewers…
Keurig brewers can utilize K-cups to make high altitude coffee without any extra steps up to altitudes of 6,000 feet. At elevations higher than this, you may have to manually puncture the bottom of the K-Cup portion pack by pressing the bottom of the K-cup into the exit needle inside the portion cup in the brewer by hand prior to brewing your cup of coffee. You might also have to lower the brew temperature.
That's really the only adjustment that you will need to make to brew  high altitude coffee, tea, or other beverages in your Keurig brewer. It's a pretty easy process.
Watch here to see exactly how this is done: